Free Concert for Young People with Autism and their Families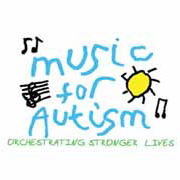 The concerts will take place in Los
Angeles, USA; © Music for Autism
The Help Group and Music for Autism present the first of a series of four autism-friendly interactive concerts designed for young people with autism and their families.
The first concert, featuring violinists Searmi Parks and Sarah Thornblade of the Los Angeles Chamber Orchestra, will take place at The Help Group Autism Center Theater on Sunday, January 30, 2011 at 1:00pm and is free of charge.
Music for Autism offers professionally performed, enriching musical experiences in an environment where individual differences are celebrated. All shows include "concert time", "conducting time" and "percussion time" with provided instruments. Concertgoers will be free to leave their seats, to dance and explore the space.
"The performing arts are so beneficial to children with special needs – that's why we're delighted to partner with trailblazing Music for Autism to bring this unique musical experience to Los Angeles," said Dr. Barbara Firestone, Help Group President & CEO.
"We're very excited to expand our reach to the west coast," said Robert Accordino, Co-Founder and U.S. Executive Director of Music for Autism. "The Help Group's leadership in autism education and longstanding commitment to the performing arts make them the perfect partner."
This concert has been generously underwritten by funds raised through Michael Accordino's Los Angeles Marathon Run and by The Help Group.
REHACARE.de; Source: The Help Group

-

More about The Help Group at: www.thehelpgroup.org
-

More about Music for Autism at: www.musicforautism.org